Are you looking to elevate your career, learn from the best in the industry and enjoy all the benefits of living in Australia?
We're looking for talented allied health professionals to join our collaborative and supportive team. This is your opportunity to help us set the benchmark in providing innovative practices and quality rehabilitation, that makes a real difference in the lives of clients of all ages.
Elevate your career, whilst also enjoying the benefits of living and working in beautiful Australia!
Sarah, a UK-trained Physiotherapist, moved to Sydney a few years ago and is now a Team Leader at Benchmark Rehab.
Sarah shares her experience of working in the rehabilitation sector, and explains the differences and benefits between working at Benchmark Rehab versus a clinical setting.
Why Australia?
Higher salary
Australia's average salary is 30% higher than the rest of the world, with earnings for allied health professionals being higher again due to significant demand.
Healthy, outdoorsy lifestyle
Australia is synonymous with an outdoorsy lifestyle. The enviable climate, natural beauty and health and sports culture ensure living in Australia and making the most of what this country offers is done outside! From major cities to regional and remote towns, you will find yourself enjoying bush walks, beach time or a wide range of sporting activities!
Career opportunities
Australia has one of the world's most stable economies in the current modern world. Australia's population is set to boom via migration over the next few years, and with an aging population, key industries such as healthcare are growing at a rapid pace. Career opportunities for allied health professionals, an already under resourced sector, are vast and abundant.
Work-life balance
At Benchmark Rehab we offer a truly flexible working culture. Once trained and up-to-speed, you will manage your own schedule with your clients and stakeholders, and be able to choose a hybrid working model working from home and the office.
How we support you
Visa sponsorship
and pathway to permanent residency
Dedicated international support team
Relocation support and financial assistance
Comprehensive onboarding
Professional development and mentoring
Extensive employee benefits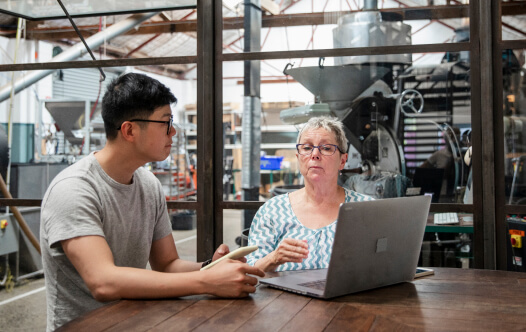 We're looking for experienced Occupational Therapists, Physiotherapists, Psychologists and Exercise Physiologists to join our team of allied health experts.
We're also looking for individuals who want to be part of a boutique organisation that they can be proud of and champion, individual's that are passionate about developing their skillset and driven to undertake professional development to join us in setting the benchmark for excellence.
We are setting the benchmark for team culture!
Find out more
Ready to take the next step and elevate your career? If you would like to find out more or ask us a question, please fill out the form below and our dedicated international support team will contact you.