At Benchmark Rehab, new graduates like you will experience exceptional learning and flexibility in a supportive culture. Make a real contribution in supporting the lives of others while developing your skills alongside the industry's brightest minds who are leading the way in innovation and quality.
Our Graduate Program
The Program is tailored for newly qualified Occupational Therapists, Physiotherapists and Exercise Physiologists, offering a comprehensive insight into the daily working life of our Rehabilitation Consultants.
Our holistic approach emphasises education and skill development. You will be supported as you develop your own style across the following:
Return to life and work
Discipline specific assessments and interventions
Equipment prescription
Physical upgrading programs
Physical and Psychological wellbeing
Ergonomics and manual handling
Injury prevention and management
Join our 12-month Graduate Program for dedicated support and mentoring from experienced allied health team. Enhance your skills in assessments, medico-legal report writing, case conference coordination, and discipline-specific interventions.
Benefits
Competitive salary package with bonus scheme up to $10,000 annually
Flexible working hours and work-from-home options
Paid parental leave
Salary packaging including novated leases
Professional development
Purchase additional annual leave
Corporate health insurances discounts, Employee Assistance Program and much more!
What makes our Graduate Program unique?
Engaging team culture
Our program goes beyond learning. At Benchmark Rehab, you will thrive in a collaborative and supportive team culture that fosters engagement and professional growth.
Learn from the best
Tap into the wealth of experience from our experts. Our program offers continuous learning and mentorship with practical insights from some of the best in the industry.
Diverse hands-on experience
Our program offers you the chance to work with a diverse range of clients throughout their lifespan, from paediatrics to the elderly. Helping clients not only recover or return to work, but also regain their lives.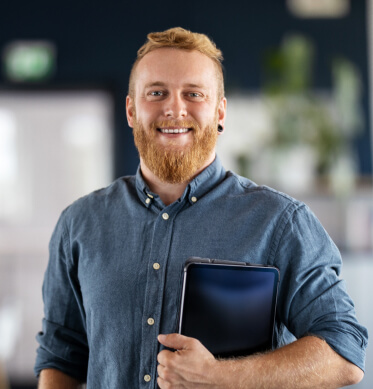 Starting your career at Benchmark Rehab enables you to grow and excel professionally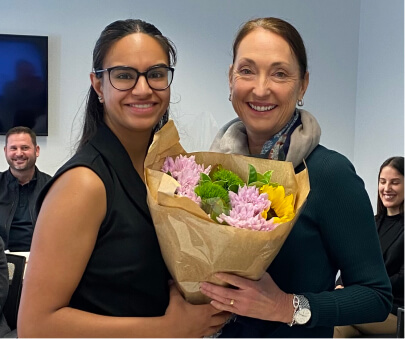 Alisha joined our 2021 Graduate Program, and after excelling in her role within two years she has been promoted to a Senior Consultant.
Image: Alisha Arora (left) celebrates her promotion with GM Heidi Mitchell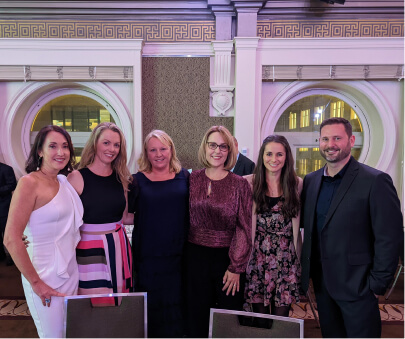 Monica joined our 2021 Graduate Program and was recognised as a finalist for the Best New Starter Award in ARPA NSW 2022 Excellence in Workplace Rehabilitation Awards.
Image: Team celebration as Monica North (3rd from right) shines as Best New Starter Award finalist at ARPA NSW 2022 Excellence in Workplace Rehabilitation Awards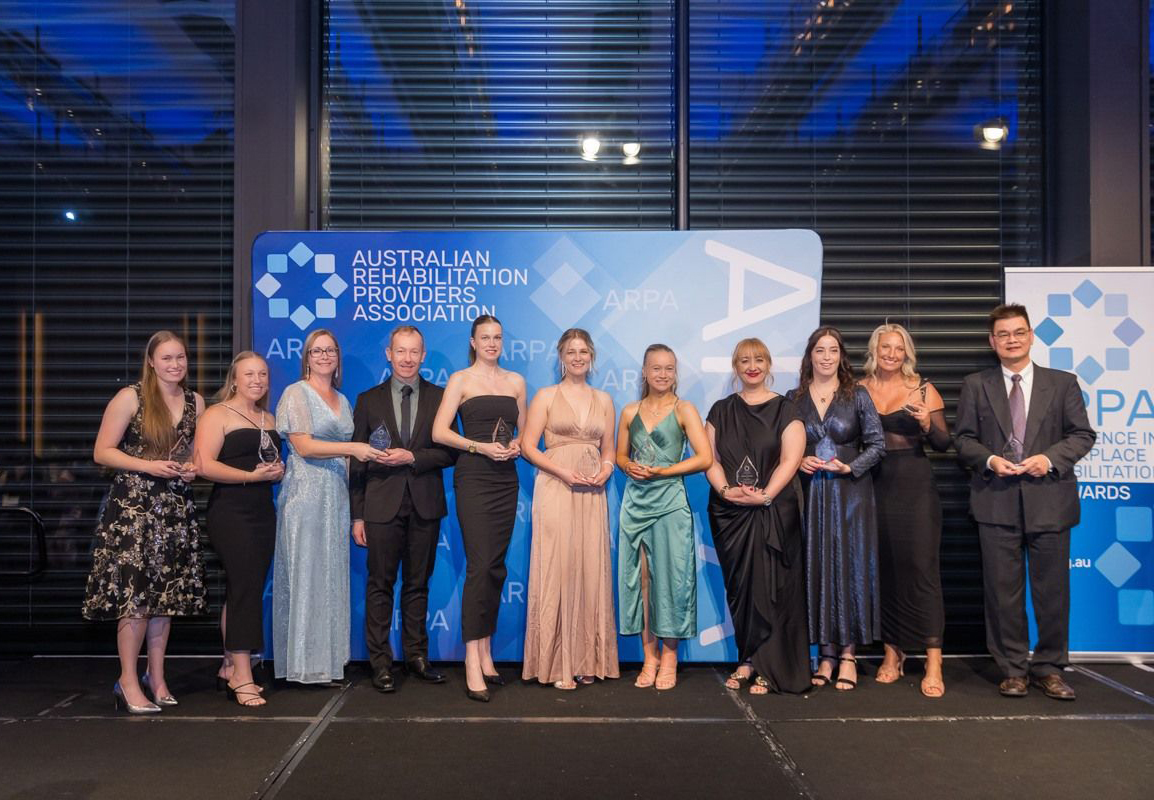 Mia Mahoney finished her Graduate Program in 2022 and has won the Outstanding Consultant Award (New Employer) in the ARPA NSW Excellence in Workplace Rehabilitation Awards 2023.
Image: Mia Mahoney (5th from left in black off-shoulder dress)
Apply now
Ready to take the next step and elevate your career?
Fill out the form below or reach out to Melissa Waugh, Rehabilitation Manager, at melissa.waugh@benchmarkrehab.com.au for more information. We look forward to hearing from you.