Motor vehicle accidents can be hugely disruptive and have a significant impact on people's lives. Our dedicated team of consultants are committed to helping your patients regain their pre-accident health and quality of life. From connecting them to essential treatment services to supporting them to return to work and guiding them throughout the recovery process, we prioritise their needs
Why refer directly to us?
Expertise
Benchmark have been working with insurance companies for more than 10 years. Over those years we have established an excellent reputation for our recovery support in treating injuries from motor vehicle accidents.
Fast service
Our team will reach out to your patient within 24 hours and schedule appointments that work for them, so they can get the urgent support they need to help improve their recovery outcomes.
Experienced team
We have a highly skilled team of allied health professionals, including Occupational Therapist, Physiotherapist and Exercise Physiologist, ready to assist your patients' recovery after a motor vehicle accident.
Comprehensive assessment
Our team will do a careful and thorough evaluation of your patient's injury, medical history, and what they want to achieve. We will create a personalised plan for you patient to help them achieve their recovery goals, and also provide tailored support for self-care, household tasks, and returning to work.
Convenience and location
Our team are mobile and work out in the community so they can come to your patient's home or workplace, or wherever is most convenient for them.
No cost to patient
Our services are free of charge to all patients and are directly funded by the patient's CTP insurer.
Patient's choice and control
Following a car accident, many patients do not realise they have the ability to choose their rehabilitation provider.
Choosing a provider enables each patient to have control in their recovery journey, allowing them to select a provider that fits their specific needs and specialises in their area of injury. Ultimately supporting more personalised care, enabling them to recover more effectively.
Download the flyer to share with your patient.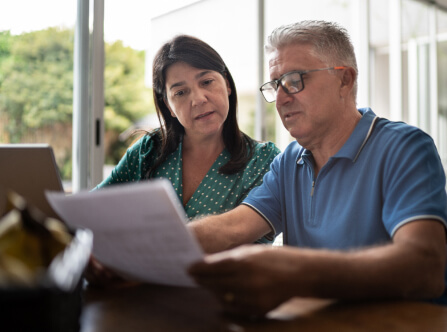 Working with Benchmark Rehabilitation has been a pleasure. The team's efficient and informative responses, insightful strategies, and commitment to obtaining information from providers, claimants, and referrals have greatly assisted with our time management in responding to medical requests.
Highly recommended! Benchmark's team demonstrated exceptional efficiency and effectiveness with a remote client referred to us 2 years post-accident. Despite the short referral time, they helped the client return to work within a few weeks after enduring over two years of shoulder pain.
I just want to take a moment to let the team at Benchmark Rehab know what a stellar job they do. As a client, I am very appreciative of all the help they provide. Their dedication to providing exceptional service is evident in every interaction.
Benchmark Rehab provided exceptional service to me during my time of need. The team was prompt and organised services quickly to assist me with my injury at home. I am very, very happy with the level of care and attention that Benchmark provided me.